The Effects of Caffeine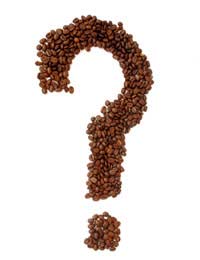 Most of us wouldn't voluntarily give our kids social drugs on a regular basis. We're better parents than that. Or are we?
Caffeine is one of the most popular and widely-used drugs in the world. There are few of us who don't take it in some form every day of our lives and that includes our children.
Although they may not be drinking espresso coffee, our kids could well be getting a big daily of dose of caffeine from chocolate and, especially, soft drinks. Caffeine is a stimulant that is found in coffee, tea, cocoa, chocolate and soft drinks as well as some nuts and certain medicines. It's a bitter and odourless substance that occurs naturally in coffee beans, tea leaves, kola nuts and cacao pods, and that affects the body's central nervous system.
It's not for nothing that students studying late into the night, or people working on late shifts, will drink cup after cup of coffee: the caffeine in it boosts energy and increases alertness. Once consumed it begins to work on the body in about 15 minutes and its effects can last for 10 - 12 hours. Some people find they can't sleep at night if they drink coffee or tea during the evening.
Taken in moderation or for the occasional extra burst of energy, caffeine can be useful for adults but taken to excess it can cause, in both adults and children, headaches, lack of concentration, jitteriness, upset stomachs, an increased heart rate and difficulty in sleeping. Sleepless nights, headaches and the inability to sit still or concentrate can affect your child's learning and development.
How Much is Too Much?
Naturally the smaller the body mass, the sooner these negative effects will occur. Canadian guidelines recommend no more than 45 mg caffeine a day for children under 5; that increases to 85 mg per day for young teens.
A 12 oz can of coke contains 45 mg caffeine
1 oz milk chocolate contains on average 6 mg caffeine
The best way to reduce consumption is to cut out soft fizzy drinks like colas. Encourage your kids to drink water, milk or fruit juices. Buy non-caffeinated alternatives. Get into the habit of checking the list of ingredients and be aware that some over-the-counter medicines contain high levels of caffeine.
Some children will be more sensitive to the effects of caffeine than others. If a can of cola is followed by a sudden and unexpected outburst of activity - or frustration temper – consider the part the cola might have played and watch out for a recurrence.
Occasional treats and the odd piece of chocolate cake won't be harmful to your kids. The most important advice we can give is to be aware of potential problems and to set your kids up for life by building in good habits.
If you want to cut caffeine out of your diet, do it gradually otherwise you're liable to suffer withdrawal symptoms of headache, fatigue and irritability.
And, scarily, if enough is taken – 10 g or more - caffeine can be lethal.
Caffeine and ADHD in Kids
One of the drugs used to treat ADHD (Attention-Deficit Hyperactivity Disorder) in children is Ritalin. Strangely enough, caffeine and Ritalin possess several of the same key functions. Both are mild stimulants; both affect blood flow to the brain and the levels of dopamine (affects movement control). Early tests on children diagnosed with ADHD showed that caffeine, rather than causing jitteriness, has the potential to calm and reduce aggression. There is also strong anecdotal evidence to say that caffeine has a calming effect on children and young people.
But always consult a doctor or health visitor before self-medicating or changing your child's drugs.
You might also like...