Feeding Children During Cancer Treatment
By: Suzanne Elvidge BSc (hons), MSc - Updated: 23 Dec 2012
|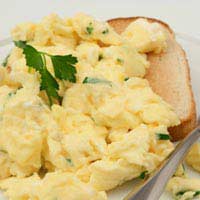 As children go through cancer treatment, the drugs can change their needs for calories and other nutrients, as well as affecting their appetites. It is very important that they get the right foods, as good nutrition will help them cope with the cancer and the treatment, as well as helping them grow.
Getting Them to Eat
When children are going through cancer treatment, they may feel sick, their mouths may be sore or dry, or they may just not feel hungry. They may even find that their sense of taste or sense of small has changed, making foods tasteless or taste bitter or unpleasant. Steroid treatment can have the opposite effect, making children very hungry all the time.
Like dealing with any child that won't eat, it's important not to make a big deal about eating, as this can just add another level of stress. Breaking food down into smaller meals, with six small meals rather than three large ones. Some children may prefer a regular eating pattern; others may just like to eat whenever they are hungry.
Make food as appetising as possible, with mixtures of colours and textures, and try making flavours and aromas stronger than usual, with herbs and spices. Make meals a pleasant time, with a favourite television show or asking friends and family along if the child enjoys company, or serving food in a quiet place with favourite music if peace and quiet is more important.
What to Feed Them
It's important to make sure that children going though cancer treatment get enough carbohydrate, fat and protein, and extra nutrients can be added into ordinary foods – for example, sprinkle food with nuts, seeds or cheese to increase the protein content, or stir in beaten egg or powdered milk to soft foods like mashed potatoes and sauces. Give children whole milk to drink, and talk to the doctor, nurse or dietician about nutrition drinks.
Cancer treatment can make the inside of a child's mouth and throat very sore, so they may enjoy soft foods like soup, macaroni cheese, scrambled egg, cottage cheese or mashed vegetables, followed by yogurt, rice pudding, jelly or ice cream and a milkshake. Frozen fruit juice and frozen yoghurt or custard are full of nutrients, and healthy and refreshing too, especially in the heat of a hospital ward. Avoid spicy and salty foods, citrus fruits and dry or crumbly foods like crackers.
Some children may get dry mouths – sugar free sweets and chewing gum will help keep their mouths moist, as will regular sips of water, and soft foods and foods with sauces and gravies will be easier to eat.
Children who feel nauseous may find bland foods like chicken, white fish, rice or potatoes easier to stomach, or even just dry crackers or pretzels (bearing in mind the dry mouths mentioned above). Avoid greasy and fatty foods.
It's a good idea not to let them drink too many fluids before or during the meal, as this can fill them up too quickly.
Where to Get Help
It's a good idea to discuss food and diet with the doctors, nurses and dieticians at the hospital – they will help create a balanced diet, and may have suggestions that have worked well with other children. There may also be a local self-help group for parents and carers of children with cancer, and there are many such groups on the Internet, both nationally and internationally.
You might also like...