Superfoods on a Budget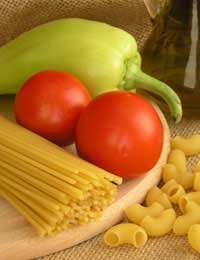 We should all want to look after our health by eating a varied and balanced diet and many of us will be aware of the recent surge in popularity of the so called superfoods that have been heavily reported on in the media.Most of these superfoods are from the fruit and vegetable groups that can be purchased in supermarkets and grocery stores throughout the country. The problem is that sometimes these food items can be more expensive than ready meals and processed products.
What Is The Government Doing About It?
The government is now realising that the long term effects of poor diet and obesity will have a seriously detrimental effect on the population as a whole in the future and are now implementing ways of trying to encourage families especially, in the virtues of healthy eating plans. Some of the plans that have been introduced include joining forces with supermarket chiefs to try and make fruit and vegetables cheaper for people who are finding it difficult to buy fresh produce.
Initial plans involved promoting fresh fruit and vegetables at the check-outs in the shops and regularly putting fresh fruit and vegetables on offers making them cheaper.
What Can Parents Do?
Parents can join forces and actively encourage the local schools to abandon the modern school dinners that typical comprise of fried foods, fatty and sweet items and processed goods for more home-cooked meals that have been made using plenty of fruit and vegetables. They can also encourage their children to take a packed lunch to school that contains items such as berries and a variety of different sandwich fillings and salads so that they are more assured that their child is having some amount of superfoods in their diet.
Parents can also stop buying things like crisps and biscuits to give as snacks and exchange them for nuts, seeds and homemade biscuits that contain these items as their main ingredient.
Shopping On A Budget.
This can be challenging for anyone regardless of whether they are single, a couple or part of a large family.It is important to find out which of the products can be frozen and for how long as many buy-one-get-one-free offers can be bought and half of the goods frozen safely for future use.
Sometimes it can be useful to do your supermarket shopping in the late evening if your chosen shop is open during these hours as many of the items are offered at a lower price and these often include cereals, breads, fruit and vegetables.
It is also important to understand that superfoods do not mean special or fancy goods that have been flown in from exotic places with strange and unusual names and most of the common fruits and vegetables that we grow locally can be classed as superfoods in their own right.
Shopping on a budget can be a stressful event and many people choose the easy option of buying frozen meals that can work out cheaper when bought in bulk. These foods can seriously damage your long term health if eaten regularly and there really is no better benefit to health than ensuring you take plenty of fresh fruit and vegetables in your daily diet.
This does not necessarily have to be more expensive as a bit of careful planning for your meals and changing your local supermarket can help you find many special offers that can be taken advantage of.
You might also like...