How to Boost your Child's Brain Power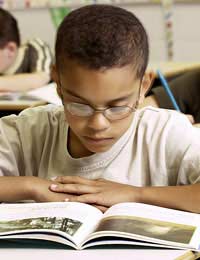 Most parents will admit that they want their child to be happy, keep in good health and succeed in life, finding a good job with prospects and having a regular pay check coming in. Not having the pressure of worrying too much about money in adult life can significantly improve a person's standard of living and having employment that offers a good financial package will help achieve this. In order to pursue such a job a high standard of academic training is often needed and this can only be achieved by studying and performing well in college and at school.
It may be possible to give your child a head start by providing them with the nutritional content that aims to improve the power of the brain, it's general health and ability to function well.
What Sort Of Food Should I Give To Help Improve My Child's Brain?
Experts have now realised that oily fish contains high levels of omega-3 which is an essential fatty acid needed for many occurrences in the body. It has also been found to increase a child's intelligence and performance at school; there is also supporting evidence suggesting that it can also help with behavioural problems. Oily fish includes fresh tuna (not tinned), salmon, sardines and mackerel. Although these foods are not often seen being eaten by children, they can be sneaked into the diet without the child knowing that it's there. Alternatively there are supplements and products with omega-3 added to them already.
Seeds and nuts especially pumpkin seeds and walnuts have shown to be very beneficial to the function of the brain. Children traditionally do not like these items so they can be hidden in homemade bread, crackers, biscuits and cakes and the children will enjoy eating them.
Foods To Improve The Memory
Nutritional experts have found several foods that can help improve the memory and these include blueberries, whole grain foods such as brown bread, rice and pasta, blackcurrants and tomatoes. It is often the vitamin content of these items that serves the brain and many specific vitamins will play a significant part in how the brain is maintained throughout life and it's potential for developing problems later on.
Getting These Foods Into The Diet
Fishcakes and fish fingers are foods commonly enjoyed by children but buying the ready made varieties cannot assure you of healthy content. It is much more advantageous to make your own as you will then know exactly what ingredients are included how much salt and fats they carry and also what type of fish is in the item and the quality of the fish.
Salads don't have to be boring and comprise of simply lettuce, cucumber and tomatoes as they can also be made up of pastas, rice, fruits, seafood or virtually anything that you enjoy. Be adventurous and try new things and combinations, you may find something new that can be shared by many people!
Most green vegetables will help improve cognitive function but children usually put up some amount of resistance to these items so try adding them to stir-fry's and using a sauce the child likes or even blending them all up into a sauce and using it in other dishes such as pastas or bolognaise.
With a little imagination there are many ways of smuggling a healthy amount of good food into the diet of a child that can also be enjoyed by the whole family. Many of them can be frozen safely so any leftovers can be saved for a later date.
Why not try a few of these suggestions and give your child's brain the boost it needs to stay in good health and help give your child the chance of success?
You might also like...