How Many Calories Does Your Child Need?
By: Suzanne Elvidge BSc (hons), MSc - Updated: 27 May 2021
|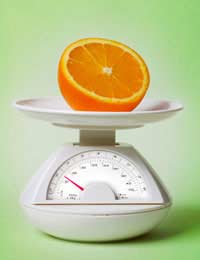 Children's needs for calories change as they grow. The Estimated Average Requirements (EARs) are based on the requirements (and the activity levels) of the UK population, and give an idea of calorie requirements at different ages.
Needs for calories can also change according to time of year, how active the child is, what size the child is, whether they are a boy or a girl, whether they are going through a growth spurt, and whether they are ill or well. The EAR for girls is generally lower because they have a smaller frame.
Children need a healthy and varied diet to help them grow, which includes protein, carbohydrates and fats, as well as plenty of fruit and vegetables. The numbers of calories given are approximate, and calorie needs do depend on a number of things, but taking in too many calories can lead to obesity (see 'Is Your Child Obese?')
Babies
Babies from birth to six months should, as far as possible, exclusively be fed breast milk. The EAR for boys is 545-690 kcal (calories) per day, and for girls, 515-645 kcal per day, the figures rising as the babies grow and become more active as they approach their first half year.
From seven to 12 months, the EAR for boys is 825 to 920 kcal per day, and for girls 765 to 865 kcal per day.
Toddlers
Toddlers are considerably more active than babies are, as they learn to walk and their play becomes more active. They can also have fast growth spurts. The EAR for boys aged one to three years is around 1230 kcal per day, and for girls around 1165 kcal per day. Children of this age should have full fat milk, and not have a diet that is too high in fibre or low in fat, as this may not include enough calories or nutrients (see 'Can a Child Eat Too Healthily?').
Pre-school children
Pre-school children can be very active, and are learning, growing and developing fast. The EAR for boys aged four to six years is 1715 kcal per day, and for girls 1545 per day.
School-age children
Once children have started school, they may be taking part in regular games and PE sessions, as well as playing in the playground. They are still growing as well, and for some children, their bodies may be changing as they begin to approach puberty, though other children may not go through puberty until their teens. The EAR for boys aged seven to 10 years is 1970 kcal per day, and for girls, 1740 kcal per day.
Teenagers
Teenagers may need more calories than adults of the same size because they are still growing. Teenagers who are very active, for example those who play sport regularly, or who walk or cycle long distances to school, will need even more.
The EAR for boys aged 11 to 14 years is 2220 kcal per day, and for girls, 1845 kcal per day. The EAR for boys aged 15 to 18 years is 2755 kcal per day, and for girls, 2110 kcal per day. After the age of 18, the EAR for adults is 2550 kcal per day for men, and 1910-1940 kcal per day for women.
You might also like...
Hi Went out for a meal the other day , my nephew had an adults pasta meal with chips . He then had 4 slices of pizza left by my daughter , he also finished his brothers chips , and pizza he had left , his eyes were rolling , then finished of with a large slice of chocolate cake and a pint of juice ... He always eats like this , he is around 5ft 1 and almost 10 ... His parents say he needs this amount of food .. I'm concerned he is going to have problems .. Even after eating his food and saying he felt sick , he had the chocolate cake ... I'm also sure he would have had more food before bed ... He Dosn't play out , but swims once a week .. Please advise ..
Robin Hood
- 22-Aug-14 @ 8:32 AM
It helped me ( 15 yrs) and my 10 year old brother very much, I now know how many calories we should be taking in a day a. We are both very confident about how many calories we are taking in :)
Good to know thanks it helped alot
Star
- 18-Mar-11 @ 9:29 PM